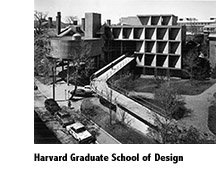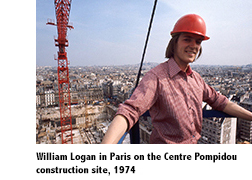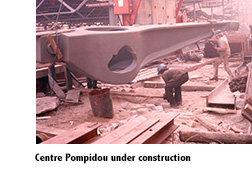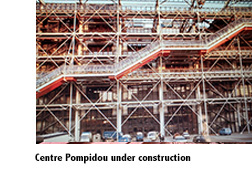 William Logan was trained as an architect at Princeton and Harvard University. After working two years for Cambridge 7 Architects, he moved to Paris where he worked on the Centre Pompidou with the architects Richard Rogers and Renzo Piano. During this period he came into contact with the renowned structural engineer, Peter Rice, who invited him to work in London at Ove Arup and Partners in the Lightweight Structures Laboratory. This in turn led to working with the pioneering German engineer, Frei Otto, in tension structures.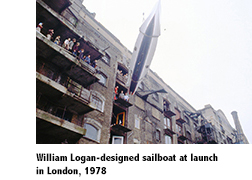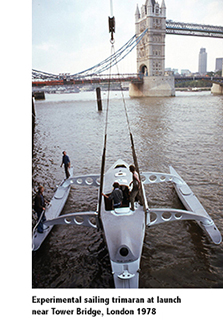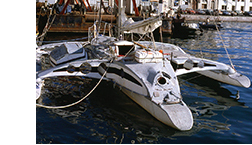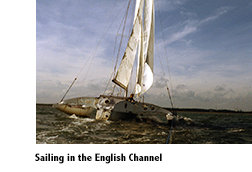 While in London, William built a 38' sailing trimaran on the fifth floor of a loft next to Tower Bridge which he later sailed in the English Channel and the Mediterranean. This experimental sailboat eventually crossed the Atlantic to the British West Indies. It also incubated an awareness of structure, wind and buoyancy. In 1979, he was invited to return to New York City by Knoll Furniture who hired him as a design consultant and licensed a number of his designs for chairs, lighting and tables. It was during this period that he started specializing in the architectural field of building envelope design and has since collaborated with numerous well-known architecture firms including Cesar Pelli, Norman Foster, DSR, Shop, OMA, Renzo Piano and many others. Hand drawing is essential to this discipline and became a daily exercise which eventually spilled over into drawings and details for sculptures. In 1986, he moved to Hastings-on-Hudson, a river town where the views of the Hudson Highlands became a constant background and the river beckoned for new sailing experiments. He was happy to oblige with designs ranging from 32' to 16' which regularly sailed the river.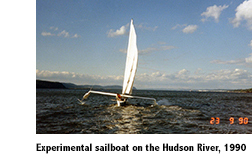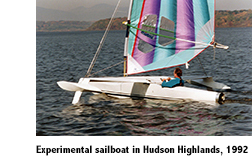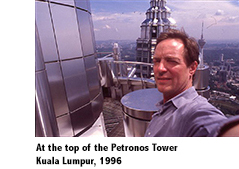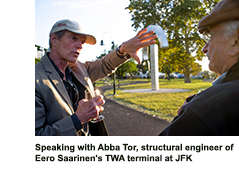 In 2001, the boats started morphing into large scale outdoor kinetic sculptures which would come alive under the action of the wind. Other sculptures relied on the movement of the viewer around and through the pieces. The habit of hand drawing and the conventions associated with drawing led to graphic experiments in the landscape and the development of 2D sculptures. In 2008, he and his wife, Holly Daly, purchased a property in Old Chatham NY which had open space suitable for large scale sculpture prototypes. This allowed him to experiment with structure and movement in a windy environment prior to committing to permanent materials. Mr. Logan holds five patents on furniture design, building systems and sailing technology. He is also an avid cyclist, having bicycled across America in 2006, competed in local events and designed innovative bicycle frames. He is also a registered architect in the State of New York.